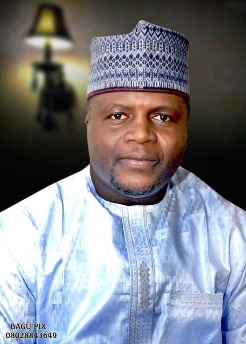 Dr. Mustapha Abubakar Yaro has assumed office as the substantive Medical Director of the National Ear Care Centre in Kaduna.
The Ear, Nose and Throat (ENT) surgeon, who is a native of Katsina state took over from Dr. Umaru Grema who had overseen the activities of the centre in an acting capacity since the demise of the late medical director, Dr. Aminu Bakari in June 2017.ADVERTISEMENT
Speaking while handing over, the outgoing acting medical director, Dr. Grema thanked the board, staff and unions for their support while he urged them to co-operate with the new MD so as to help him succeed.
The new MD, Dr. Mustapha promised to ensure that the objective for which the Centre was established is achieved. He also promised to concentrate on service delivery and continuous training for the staff.ADVERTISEMENT
"I will make sure that a lot of researches come out from this Centre. I will rule with utmost transparency and accountability because I know that apart from being accountable to man, I will also give account of my stewardship to God. I will make sure I carry everybody along as well as treat all staff equally," he pledged while he appealed to the staff to give him constructive and meaningful advices as they together steer the affairs of the Centre.
Earlier in his opening remark, the chairman, board of management, Honourable Garba Sani Dan Kani commended the hard work and dedication of previous chief executives while he encouraged the new MD to do more to bring the centre to the expected standard of being the apex centre in diagnosis and treatment of ENT diseases.
"At a time that government is focusing attention on the need to reduce medical tourism, you would need to leverage on the previous progress made and take the Centre to that expected height. We must bring an end to medical tourism by rendering the quality services required. Therefore, be focused and engage in positive discussions that will take the facility to a greater height," he advised.
The board chairman also tasked him on industrial harmony, which he said is critical for organizational development while assuring him of full support from the board of management.